Looking back at Experts Live NL
On Thursday 25 May 2023, it was time for the 11th edition of Experts Live NL. Again, in Congrescentrum 1931 in 's-Hertogenbosch.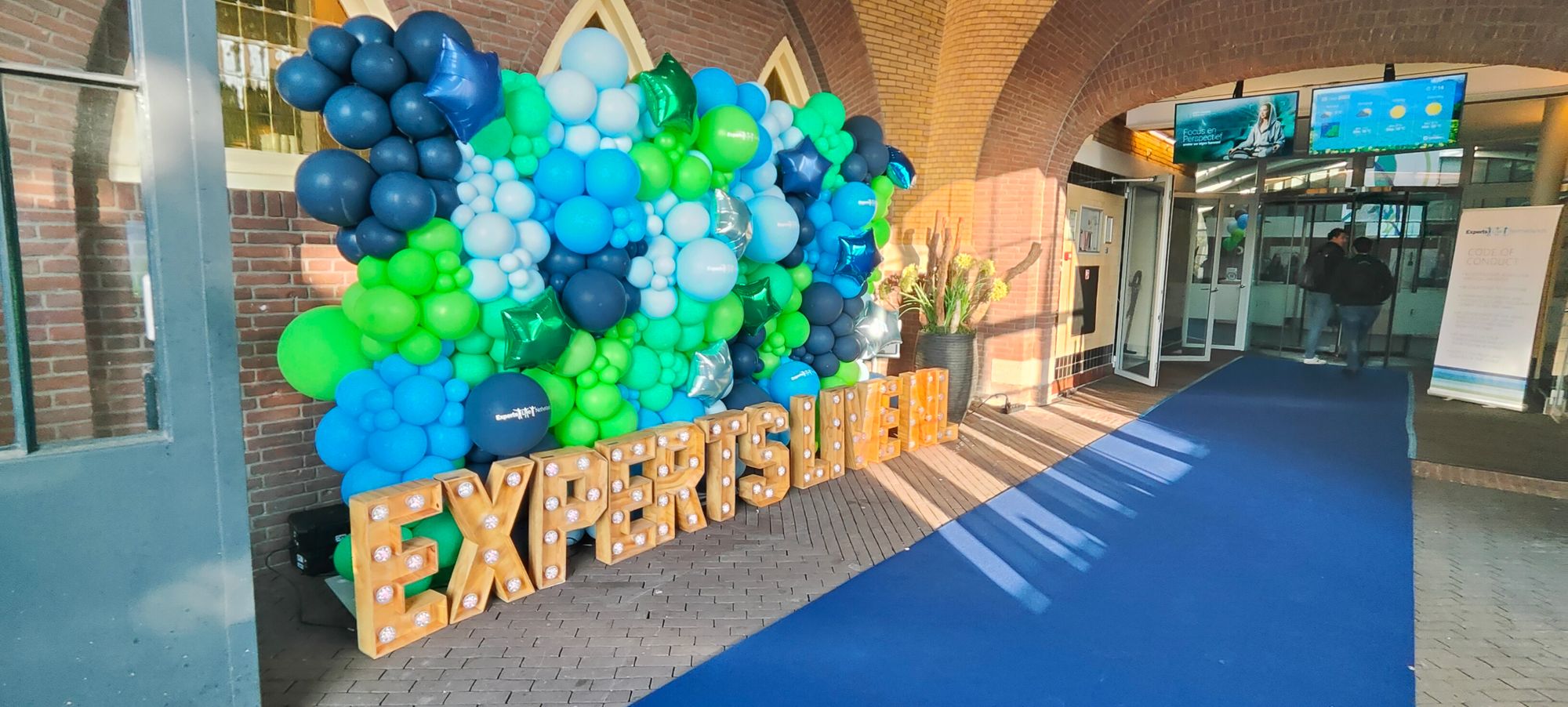 For me, this adventure started much earlier. Like the previous editions, I was again in the Program Panel this year. Under the leadership of Kenneth van Surksum and Erik Loef, they provide input and shape to the program of Experts Live NL.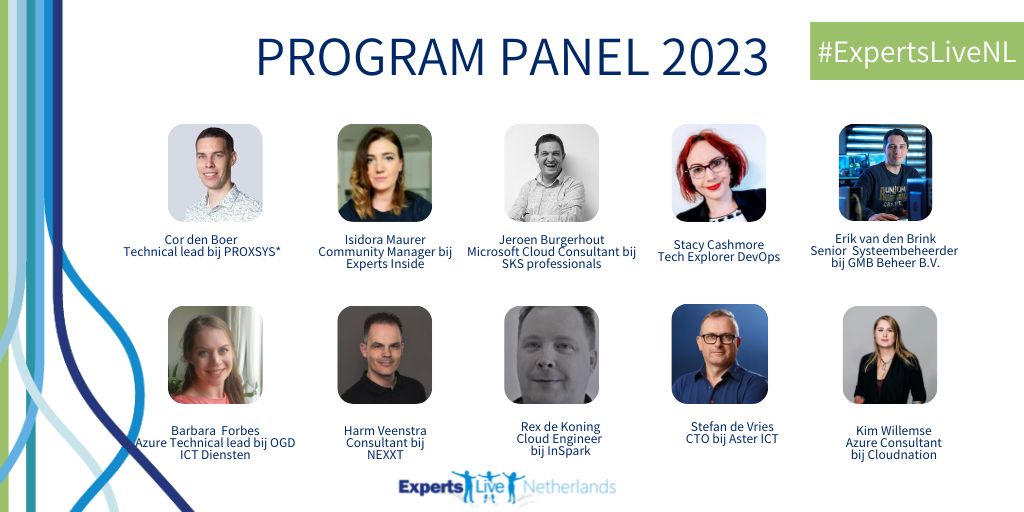 Then, on April 3, 2023, I head over to Proxsys for a tiny role in the opening film. As soon as this film is online, I will share it here.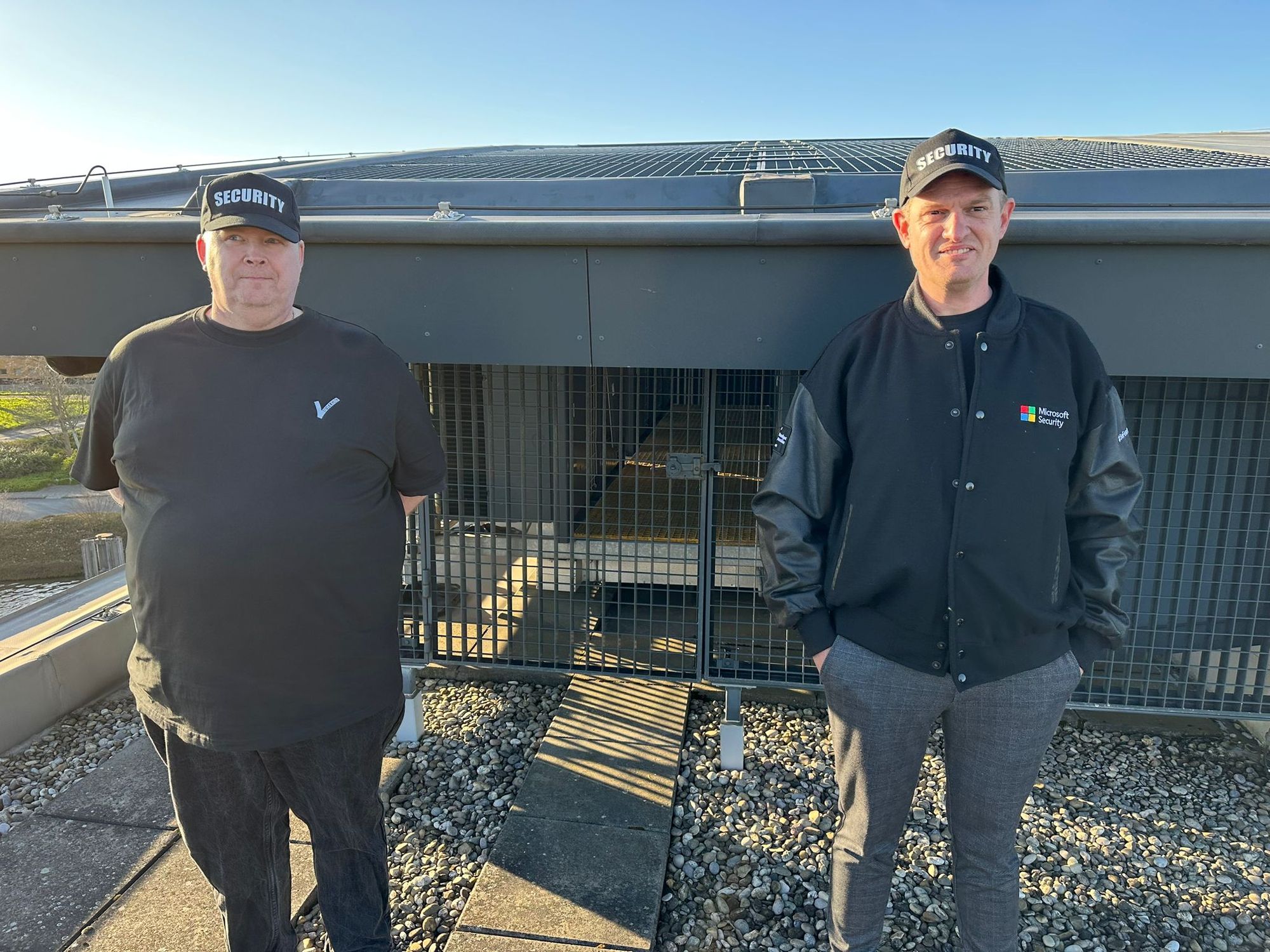 Watch the epic movie 👇
Also there is a "Making of / bloopers" video. You can watch this 👇
Time flies by and before I knew it, it was already May 24, 2023. Today it all starts for the organization and the volunteers. Since Kenneth van Surksum was on holiday this year, I was asked to take over his role as Speaker Manager.
I didn't say no to that, of course. First, I drove to the customer in Amsterdam and after lunch I drove to 's-Hertogenbosch and checked-in in the hotel. There were already some familiar faces in the hotel. From there we left for the location to unload the items and to prepare some things, such as beach flags and roll-up banners.
Then it was time to leave for the Bolwerk for the traditional speaker's dinner. For the first time this year it was also possible for the visitor to be there. So, we had a mix of speakers and visitors. I have to say that the location was really top notch.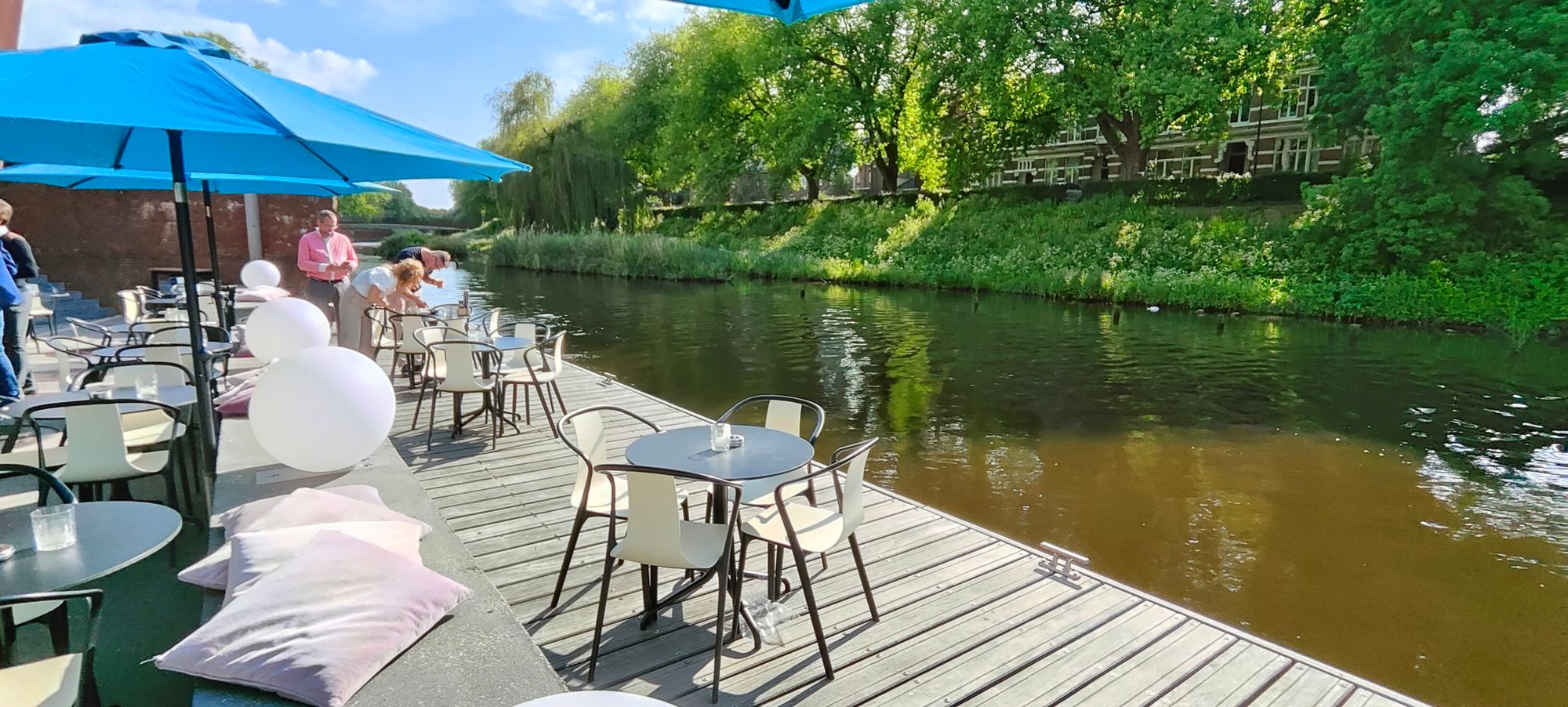 Unfortunately... For us as an organization, we had to drop out early and go back to the location where it will all happen tomorrow. Because there was still more to be built up and tested. Erik and I went to all the speaker rooms to test the technology from TVs to headsets. Around 23:00 we went back to the hotel to drink one more beer. Then to bed.
5:15 a.m. Damn... the alarm clock. That was early. But we had to, because at 6:00 we had to go back to work at the location of the event. Fortunately, Maarten Goet had some sultanas with him, so a small breakfast could go in. Since Erik and I had tested everything again, the doors had opened to welcome +/- 1200 visitors.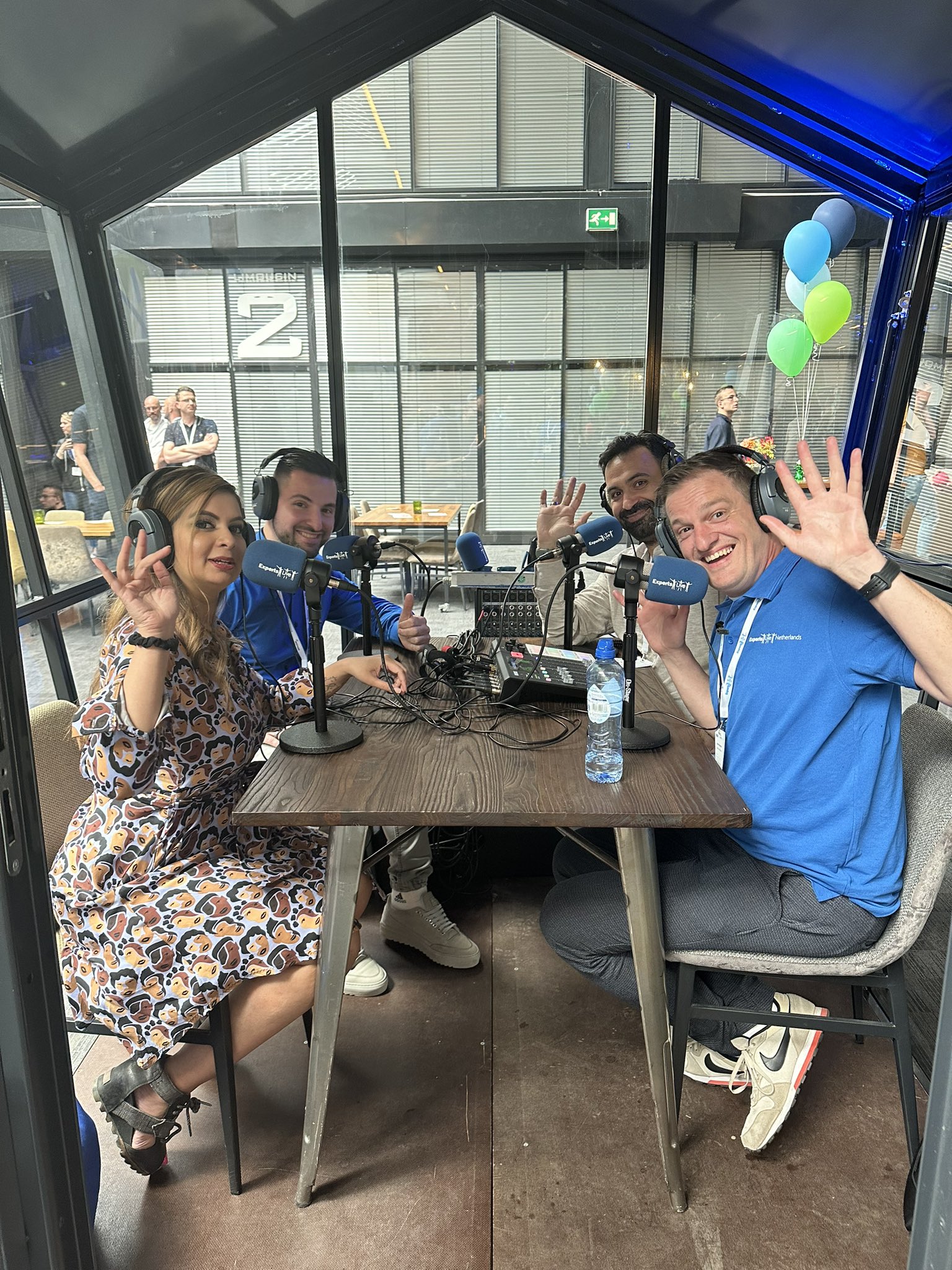 The first sessions started at 8:00 and at 9:00 Dona Sarkar opened the keynote. The day flew by. Before I knew it it was almost 14:00 and that was time to go into the podkas. Podkas? Yes, a real greenhouse with a table and chairs where various podcasts could be recorded. So, we, as the WorkplaceDudes, could also record a podcast there. Earlier in the day, we asked Dona Sarkar to join us, me, Engin Soyal and Richard Sousa Ferreira, at the table and then Harm Veenstra came to the table to talk. That show is now online.
New this year was the Experts Live Merchandise shop. Here visitors could buy Experts Live bags, socks, hoodies, keychains, stickers, and mugs. The proceeds were donated to two charities, namely CoderDojo and VHTO.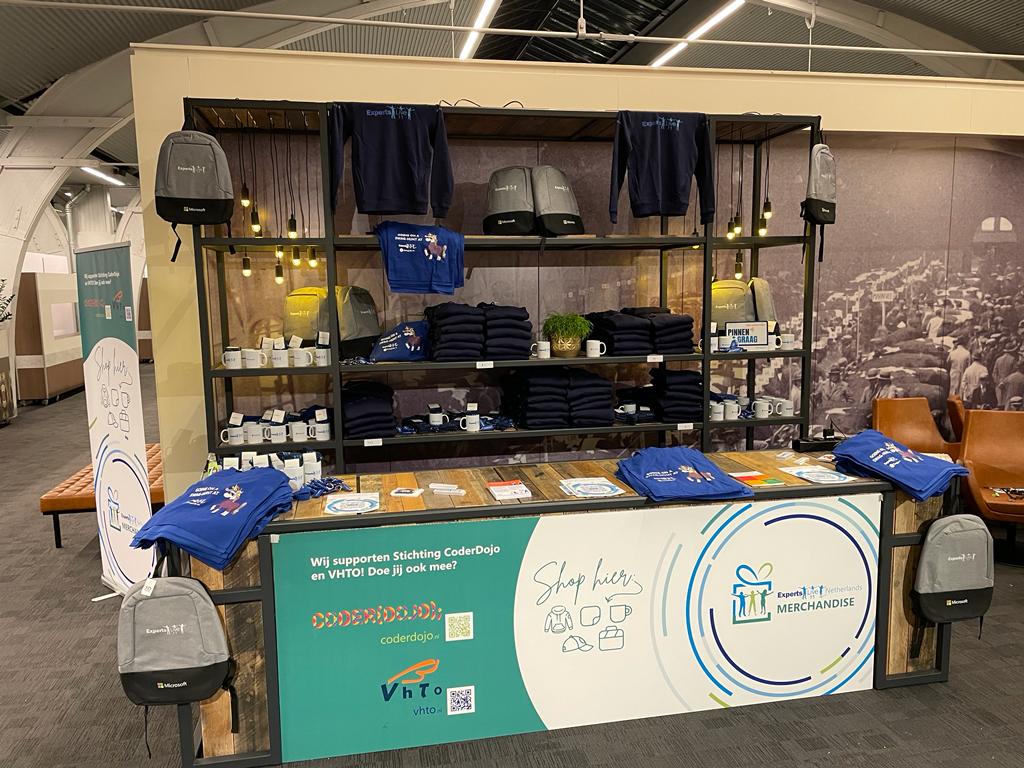 Then it was time for a small beer because all the sessions had ended, and we only had one small technical problem over the whole day. So Erik and I did our job well.
After that one beer, or two, it was time to start cleaning up. Around 18:15 I left to have dinner with my employer SKS Professionals in the center. Then we went for a beer with Jan Bakker and then back to the hotel.
The next day I slept in, had breakfast, and then returned home. Luckily, we had a long weekend.
I want to thank the whole organization and the volunteers for this fantastic, successful day. And I say, see you next year!
Without these people, this day couldn't happen: