Microsoft Cloud Roadshow in Den Haag
Op 19 en 20 mei had ik de Microsoft Cloud Roadshow in het World Forum in Den Haag bijgewoond.
De Microsoft Cloud Roadshow is een gratis, 2-dagen technisch trainging evenement voor IT Professionals en Developers wat gericht is op Cloud services, zoals Office365, Microsoft Azure en Windows 10.
Vanuit Redmond, komen engineers naar verschillende steden in de wereld, waaronder dus in Den Haag. In 2 dagen tijd, heb je de keuze om verschillende sessies bij te wonen. Daarvoor moet je wel een keuze maken uit 80+ sessies.
De sessies waren onderverdeeld in:
Productivity
Security
Networking
Big data
Storage
Unified communications
Identity
Web
Mobile
Collaboration
Hybrid Cloud
Containers
Devops
Open source
Management
Internet of things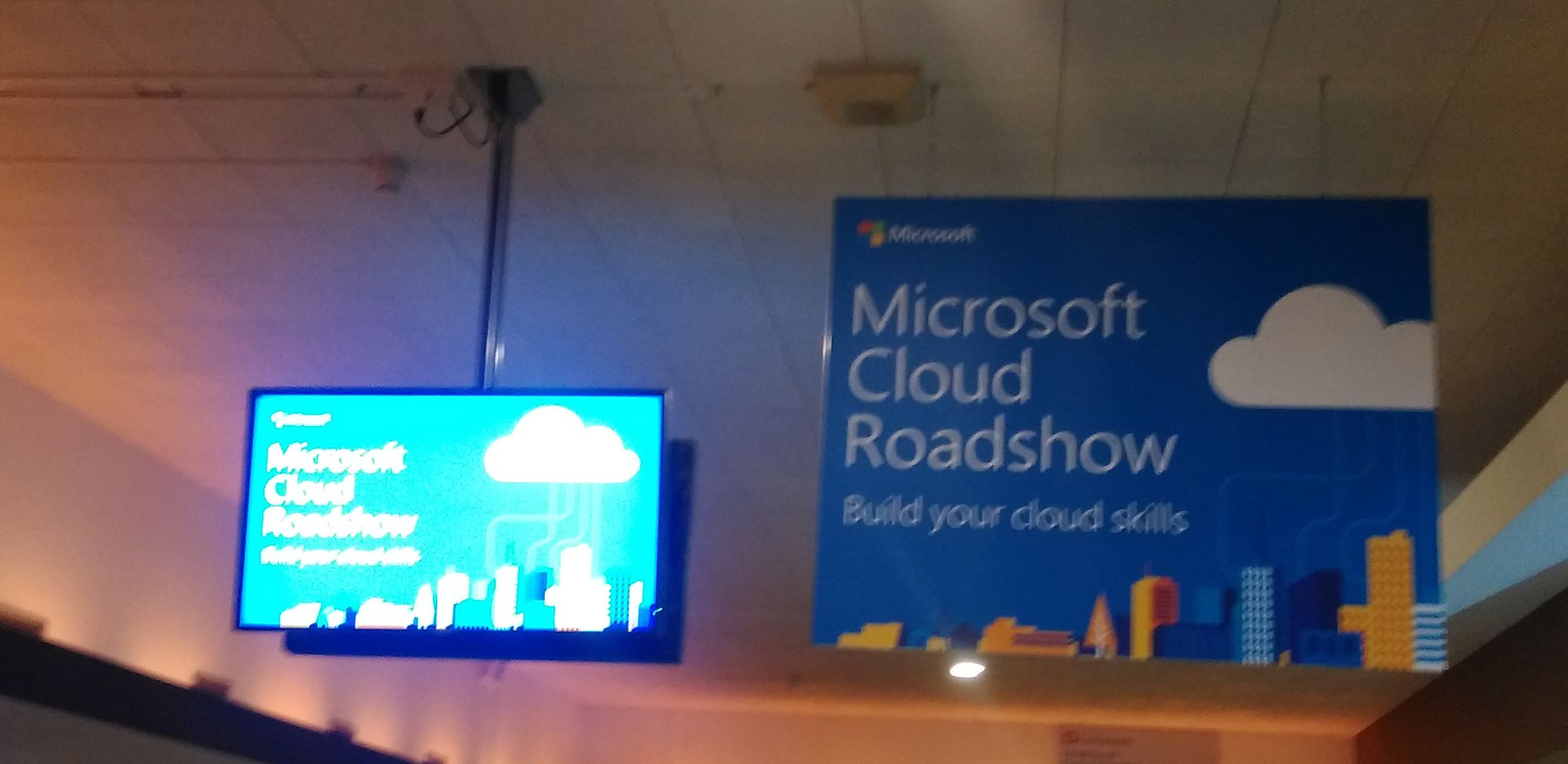 Op dag 1 had ik wel een goede keuze gemaakt.
Het begon met de keynote. In deze keynote kwamen enkele bedrijven aanbod die bijvoorbeeld Azure hadden geïmplementeerd in hun bedrijf.
Daarna verschillende sessie bijgewoond met betrekking tot Windows 10 in een Enterprise omgeving. Van securitytechnieken tot en met MDM / Intune toepassingen.
Op de 2de dag had ik eigenlijk wel een verkeerde keuze gemaakt van de sessies. Voor mij inziens ging het eigenlijk allemaal net iets te diep in de techniek. Bijvoorbeeld hoe je een Windows UWP App kan maken. Nou… dat was ook weer niet te bedoeling.
Daarnaast was de verzorging van het evenement heel goed. Aan koffie, sapjes, koekjes, lunchboxen geen gebrek.
Als het binnenkort weer in Nederland is, dan ben ik er weer bij. Of in het buitenland. Ook leuk.