400+ applicaties voor ConfigMgr
Vorige week zag ik op Twitter deze tweet voorbij komen van @roger_zander om 400+ applicaties te importeren in ConfigMgr.
Het programma heet RuckZuck. Beetje aparte naam, maar het werkt wel.
Je hebt 3 verschillende soorten, namelijk:
portable RuckZuck-Tool for Windows
PowerShell OneGet Provider
Configuration Manager (SCCM) Plugin
Ik heb de SCCM plugin geinstalleerd en getest in mijn ConfigMgr 2016 omgeving in mijn homelab.
Nadat je de plugin hebt geinstaleerd en de config file hebt aangepast naar jouw omgeving, krijg je in de SCCM console een button erbij.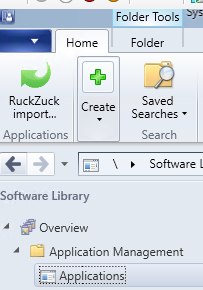 Als je op de knop RuckZuck import drukt, krijg je een nieuw venster met alle applicaties die in de RuckZuck repository.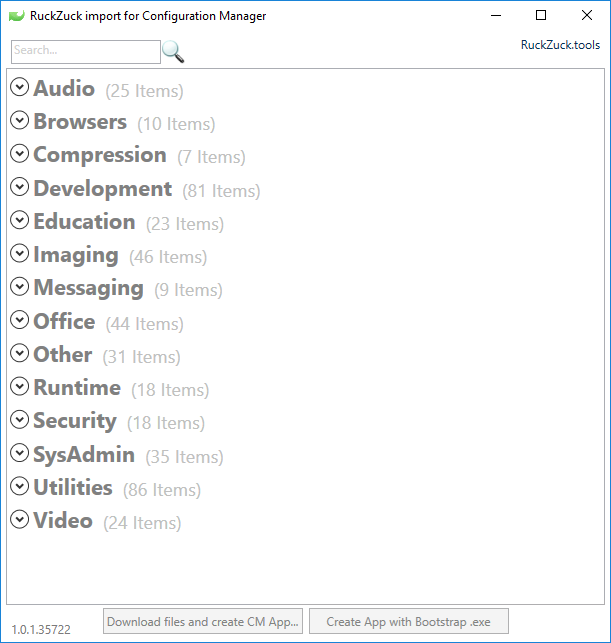 In dit venster zoek je je gewenste applicatie en met één druk op de knop wordt de applicatie gedownload en geïmporteerd in SCCM, deployments worden aangemaakt en gedistribueerd naar je DP's. En dat dus allemaal volledig geautomatiseerd.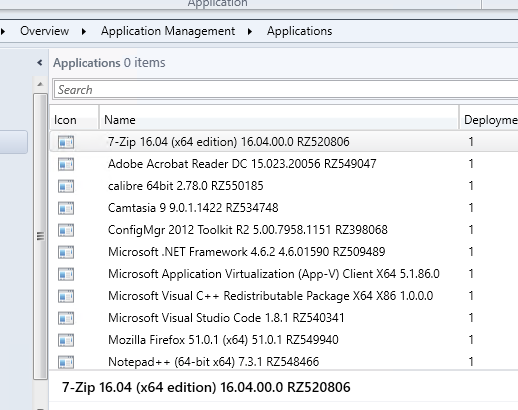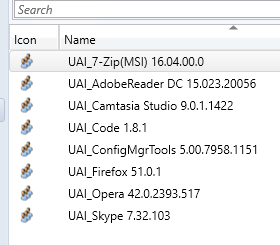 De software is daarna in onder andere de Application Catalog of Software Center beschikbaar.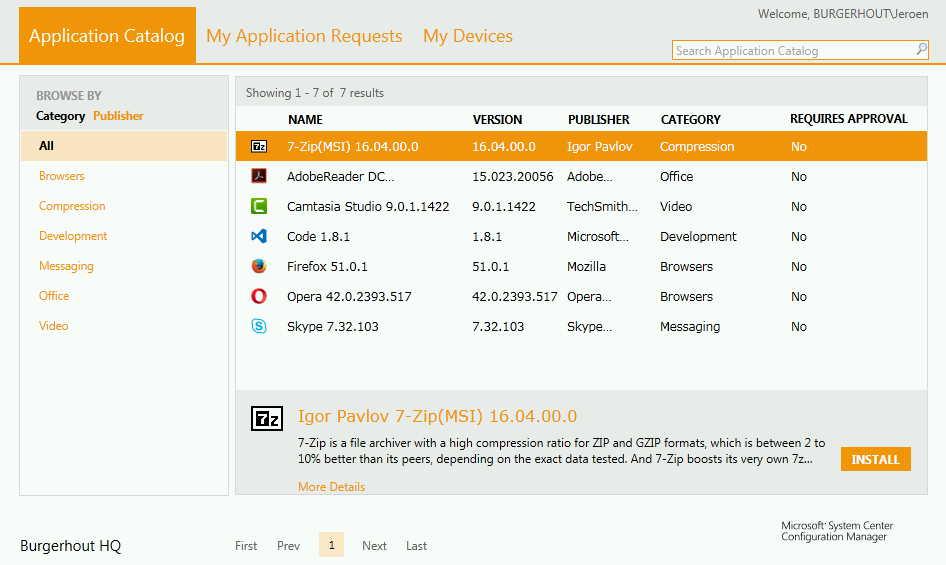 Voor het volledige artikel van Roger Zander ga naar https://rzander.azurewebsites.net/import-ruckzuck-applications-to-configuration-manager-2012/ of naar https://ruckzuck.codeplex.com/.