Speaking at ExpertsLive Australia
For a long time, I always thought I wasn't the person to speak at an event or a meetup or whatever.
But recently, especially from our Youtube show, the WorkplaceDudes, and my experiences as a Microsoft Certified Trainer, it started to itch a bit. So, I took the plunge, created a Sessionize profile and devised sessions.
And then... looking for a event, or a meetup, and then submitting one of my sessions. Of course, sessions have been rejected, but we will continue to do so.
Then came a CfS for ExpertsLive Australia. Quickly submitted three sessions and a few weeks later all three sessions were accepted.
But yes, Australia. That's quite a bit of flying, I know from my own experience. But since I also know some people in Sydney from our Microsoft 365 Modern Management meetup, I had to talk to my boss and my wife. Fortunately, they quickly agreed.
So... Sydney, here I come!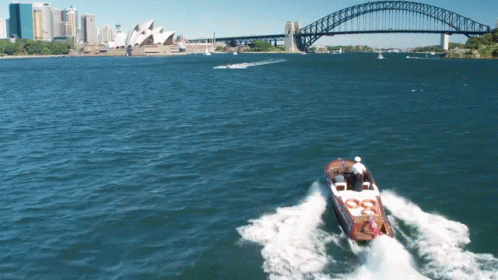 Back to the ExpertsLive Australia event.
ExpertsLive Australia will be held on 19 and 20 September 2023 in Sydney, NSW, Australia in the Microsoft Australia office.
On the 2nd day of this event, so September 20th, I will give two sessions, namely:
Manage your environment when MFA fails, a break the glass saga....
⏰ 09:50 - 10:40 (AEST)
📍 Banilung-Yara (L28)
📃 Every decent admin-account has MFA enabled to log on into the Azure or Microsoft 365 portal. It is important to enable this, no doubt about that.
But what if the Azure MFA service is not working at the time you need it?
In this session, we go through the necessary steps to create a emergency account and set up alerts. With the provided demos you are able to implement this in your tenant.

Mastering Endpoint Management: Boldly Enhancing Efficient Results
⏰ 13:30 - 14:25 (AEST)
📍 Gaba (L27)
📃 In the fast-paced world of endpoint management, organizations strive to optimize efficiency and achieve exceptional results. Join us in this engaging presentation as we explore the art of mastering endpoint management. We will guide you through a journey of bold enhancements and efficient practices, empowering you to take control of your endpoint environment. From leveraging Intune's robust features to adopting expert methods, we will uncover the keys to unlock your endpoint management potential. Discover how to navigate complexities with confidence, streamline operations, and achieve remarkable outcomes. Join us and embark on the path to mastering endpoint management, where boldness and efficiency converge for impactful and sustainable results.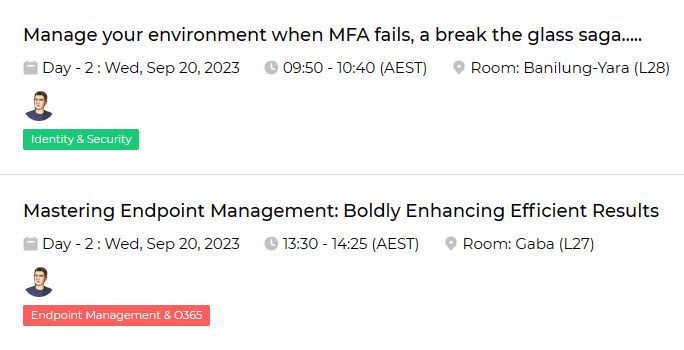 So, who knows, I might see you there!
And I'm always open to a conversation or having a 🍺 together.
👋