On 4 October 2023 we held our 2nd Meetup at the NN Group in The Hague.
Man man, what a location this was. We were guests at the NN Group's Event Space. In this room there was enough space for our visitors with a mega video wall.
Around 16:00 Engin and Jeroen were on site, and we were able to go to the Event Space together with Peter Klapwijk. Here we were going to put up some banners, display goodies and test the equipment.
From 17:00, people were coming in and were catered for with a snack and a drink before the first session started.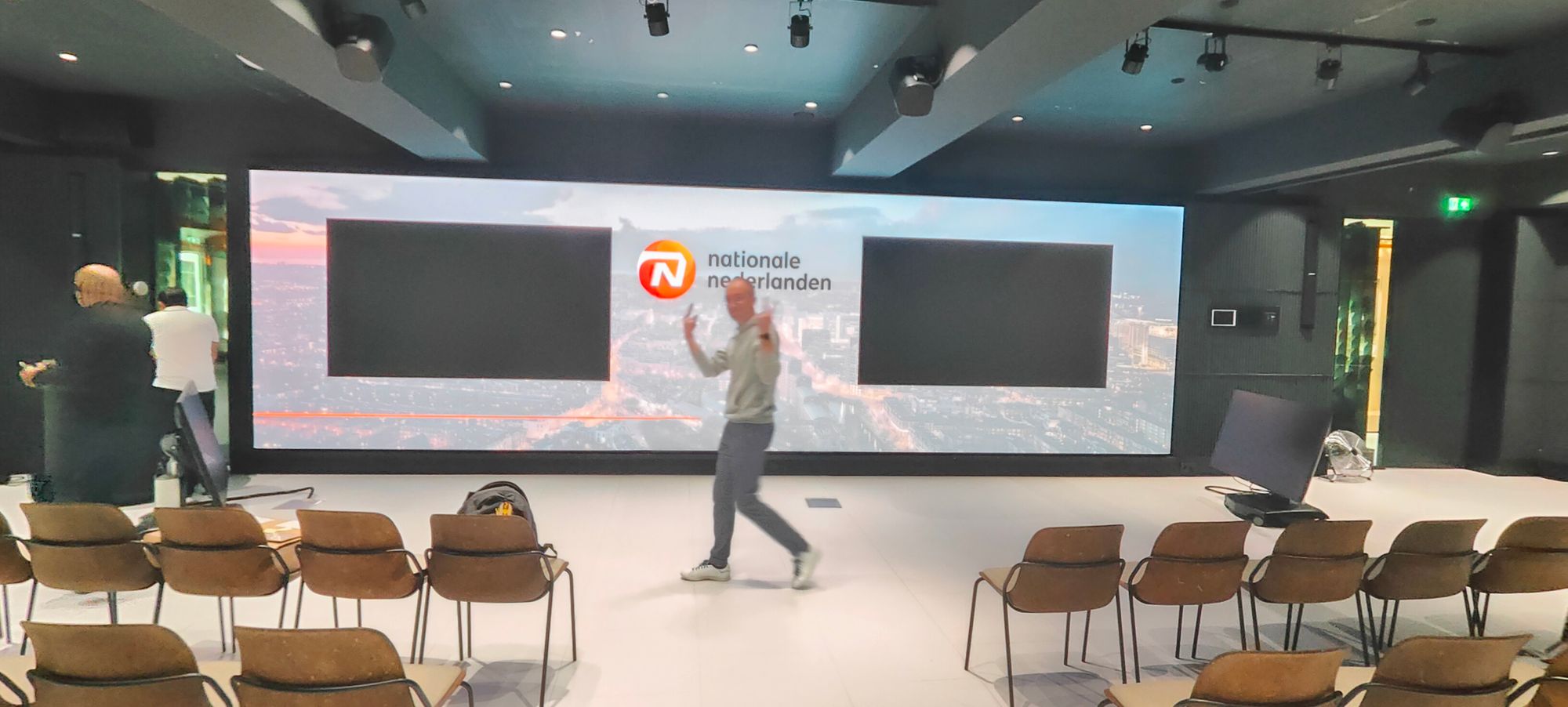 Kenneth van Surksum kicked off with his passion about Conditional Access in his session "Implementing and building advanced Microsoft Entra ID Conditional Access scenarios".
He started with some technical problems, but then things went smoothly, and good questions were asked in between, including practical examples.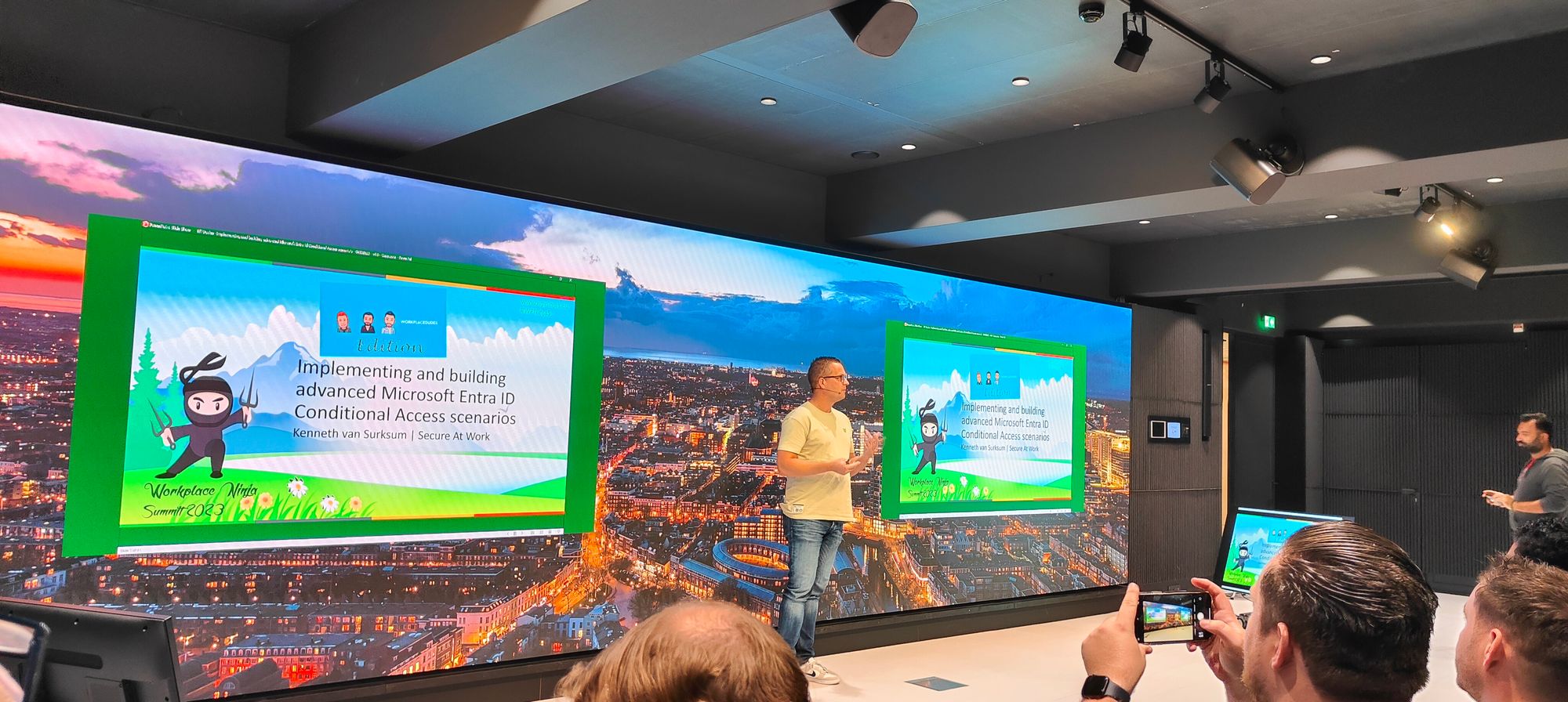 After a short break, Ralph Eckhard began his session on Microsoft365 DSC, titled "Getting WaC: Workplace as Code with M365DSC".
Again, it was clearly explained how to start with M365 DSC and how to start using it. Of course, here too, some questions were asked by the audience.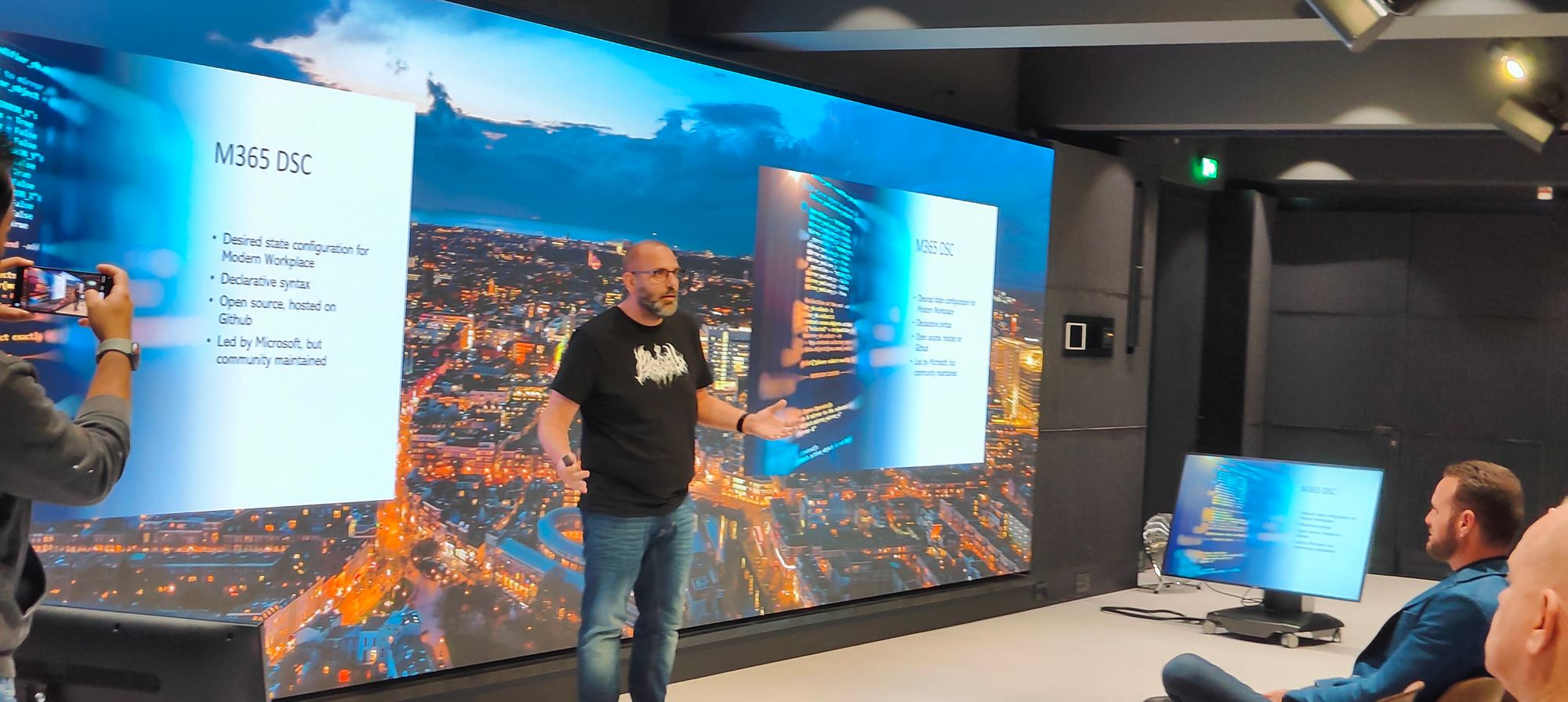 After this session it was time for a little break and Somesh Pathak started his session on MacOS, entitled "Advanced macOS Management with Microsoft Intune: Scripting, Automation, and Custom Configurations".
During this session, a world first came out, namely his own developed tool to make management on a MacOS even easier.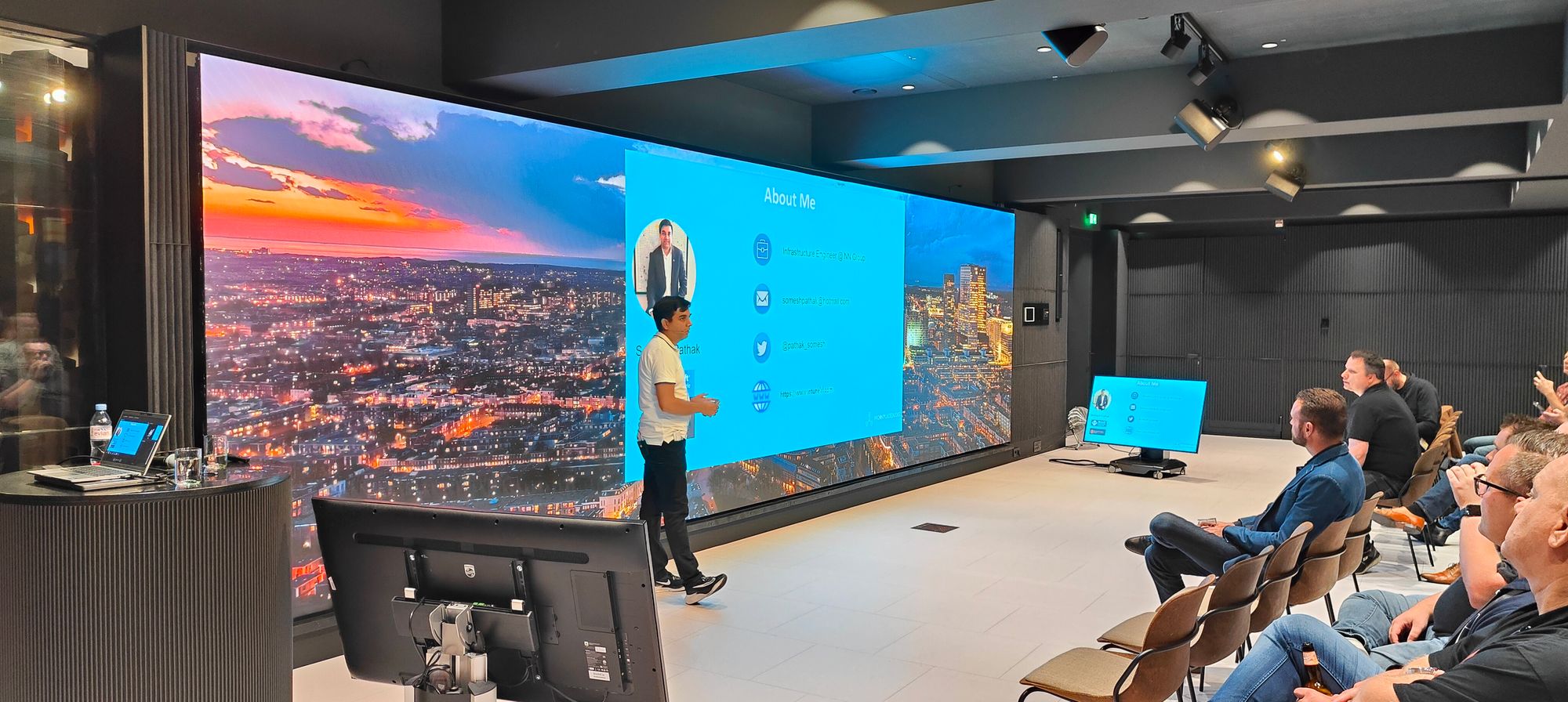 We ended the evening with a beer and bitterballen. I had a lot of conversations and then it was really time to go home.
Did you miss it, or do you want to read it again? Check the WorkplaceDudes Github for the presentations and keep an eye on our meetup page because the 3rd Meetup is already being arranged.
If you want to have more information about the WorkplaceDudes, click this link and you will see all of our channels where you can follow the WorkplaceDudes.
As WorkplaceDudes, we would like to thank Peter Klapwijk and his team once again for arranging this prime location!
Until the next Meetup!